Breaking market share records through first-in-category AR Edutainment filters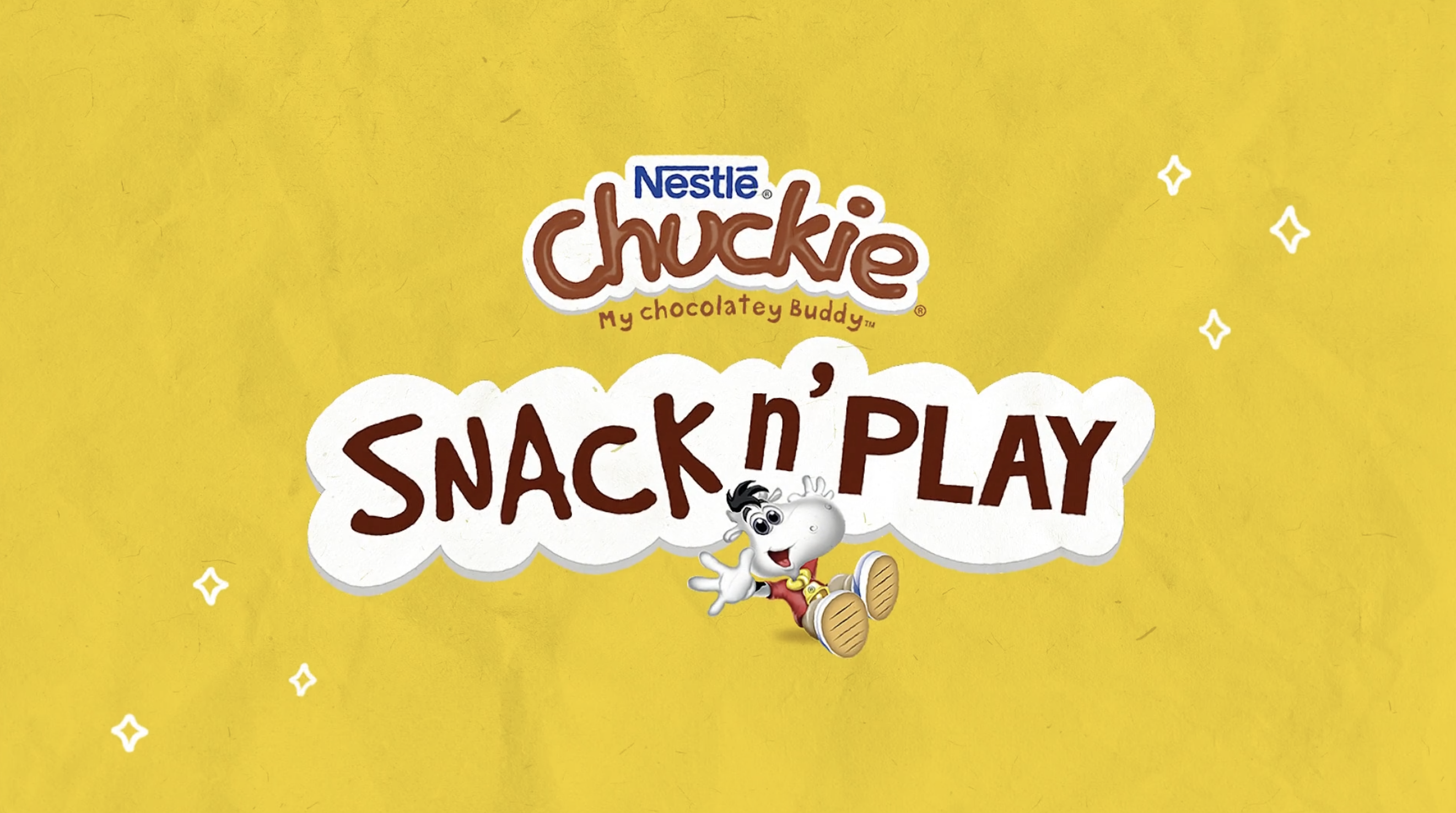 Awards
2022 Blue Impact Boomerang
CHALLENGE
CHUCKIE is the Philippines' Number 1 Kids' Choco Ready-to-Drink Milk, with 70% sales volume driven by baon (in-school snacking). As COVID restrictions and online schooling continued, kids lost two of the things that make them happy: playing with friends during recess and bringing their favorite baon – Chuckie. This brought about not just isolation of kids, but a 9% decrease in 2021 sales.
The challenge for CHUCKIE was not just to recover sales, but also to create an experience to help kids stuck at home who turned to their gadgets to connect. This was an opportunity for the brand to create a mobile-first experience designed to edutain (educate and entertain) kids and interact with them as their fun Chocolatey Buddy.
SOLUTION
As kids continued to be physically isolated from the world, moms worried that children were missing out on stronger connections and experiences with friends, which would take a toll on their development. The brand turned this into an opportunity to create an experience where kids can engage with peers via competition, learn interactively, and be entertained while increasing CHUCKIE's in-home consumption.
Using Facebook and Instagram solutions, the brand launched CHUCKIE Snack 'N Play: 3 AR-powered edutainment gamified filters designed for kids to bond with their moms, their peers, and CHUCKIE. They got to experience different worlds that use face tracking to allow interactive and immersive play, from the adventurous Chuckie Surf, the action packed Chuckie jump, and the artsy Doodle with Chuckie. The brand also used product tracking technology to give the brand a clear product role, as the games were unlocked by scanning a physical CHUCKIE pack.
It was not only a game you can play alone but also a social competition that built competitive spirits among peers. Prizes were given for weekly top scorers, social media sharers, and posts with the highest engagements. The promo encouraged moms to keep on buying, keep on playing, and keep on sharing – which further amplified the campaign through the parents' reach.
IMPACT
The mobile-first branded experience accessibility on Facebook and Instagram and CHUCKIE's clear product role using tracking technology drove business impact. In just six weeks, as sales of CHUCKIE grew by 14% versus pre-campaign, and even 32% higher vs the previous quarter. Market share reached a record-breaking 78.6% – the highest ever to date.
Moreover, the buzz generated by the community resulted to a 5X increase in brand engagement, and shifted sentiments from 58% Neutral to an impressive 79% positive vs pre-campaign.
The results further cements the brand's market leadership, but most importantly, CHUCKIE, kid's chocolatey buddy was able to create an edutaining AR experience where children can connect in a fun way even if physically apart